In this teaching Dr. Ed Dufresne show us the lenguaje of faith.
Join with us and hear this anointed teaching.
"There is a new sound...the people of God rejoicing...the people of God free...this is a sound of freedom"
You can heard this anointed preaching from Pastor Jim Andrews and enter in this new move of God that came upon the earth.
Came on and enjoy this message of the Word of God that is going to change your life.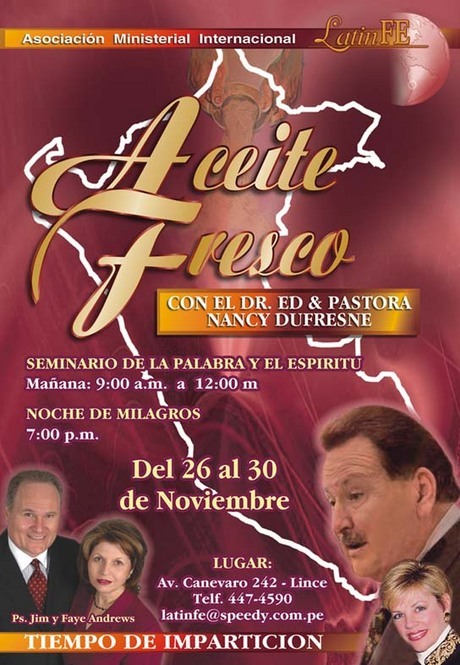 Beloved
We want to share you the precious times of refresing that we have this last November in Lima, Peru.
This seminar happened in the "Comunidad Carismatica de Lima" church, who´s pastor is Rev. Jim Andrews, a man of God that make the difference in this country.
In this seminar we have the presence of Prophet Ed Dufresne and Pastor Nancy Dufresne and his team of full time ministers and also Pastor Jim Andrews an his team of native full time ministers.
We expect that this teachings change your life and prepare you for this new move of God that came upon this earth
We are going to begin with the anointing teaching of Pastor Nancy Dufresne: "I believe it, I have it"